The most complete stack of
visual scheduling software for Dynamics 365 Business Central & NAV
You sense it right: we are making a big leap forward from just offering visual scheduling add-ins for Dynamics NAV to a complete stack of visual scheduling software for both Dynamics 365 Business Central and Dynamics NAV. Here is an overview of this stack:
Everything marked with a star has been a new development that we started in the past year; and everything marked with a cloud is designed and built in a way that it seamlessly integrates into Dynamics 365 Business Central. Please note that not everything is fully ready; however, we'll share all timetables with you at Directions.
Let's have a closer look.
1. For VARs: Gantt chart add-ins and extensions
Gantt chart add-ins for Dynamics NAV (2013 up to 2018) are already well known from our Visual Scheduling Suite. We now are in the process of developing our Visual Scheduling Suite 2.0 – based on JavaScript, and fully applicable for Dynamics 365 Business Central (and NAV), for cloud and on-premise. Our aim is providing you with extensions to enable your clients visually schedule production orders, capacities, jobs, service orders and resources.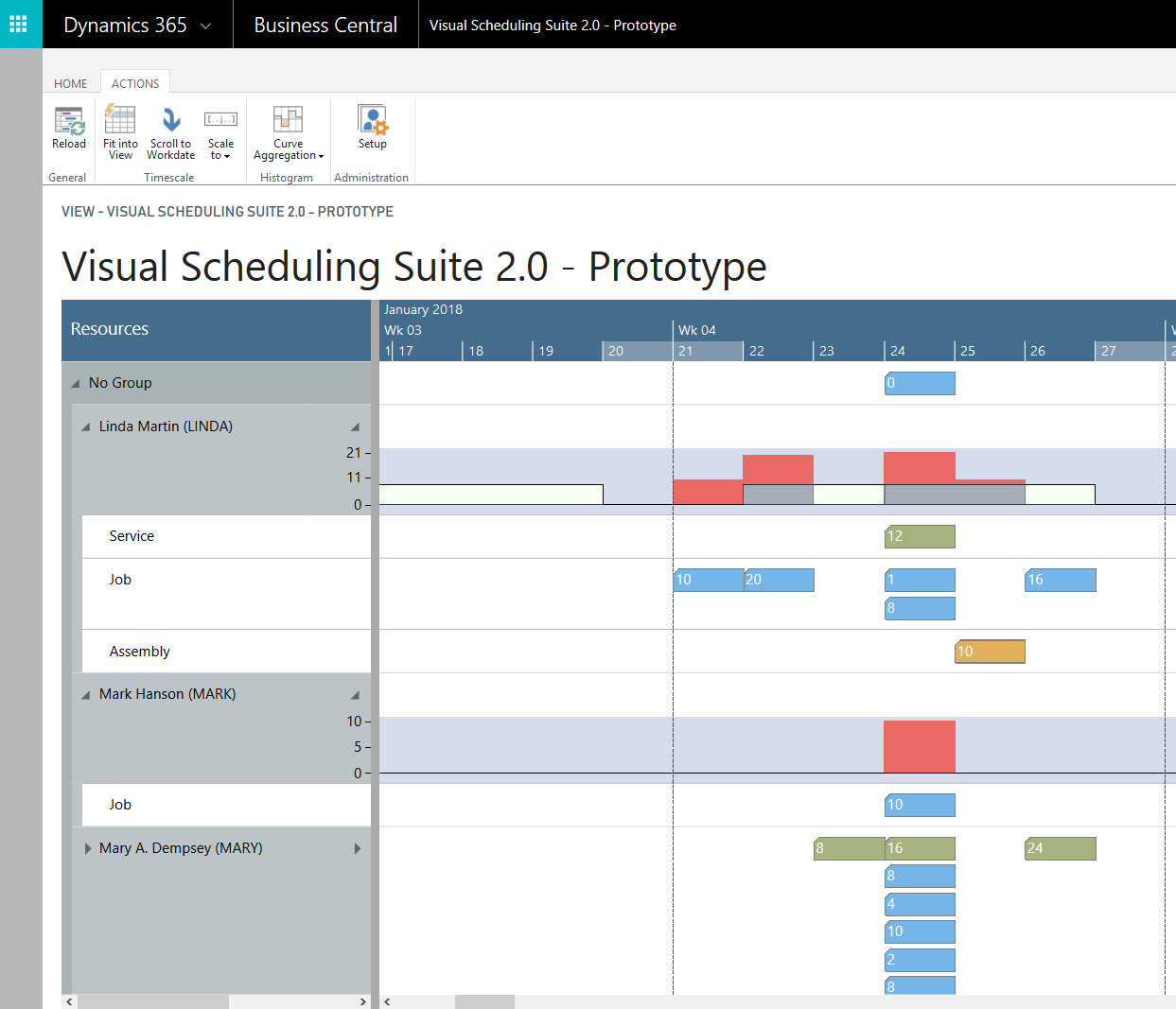 2. For ISVs: Customized visual scheduling control add-in extensions
This is a brand new idea: we are building control add-ins for your extensions. We had (and continue to have) discussions with many ISVs who redesign their proven solutions to work with Dynamics 365 Business Central and noticed that many of them could benefit from a visual scheduler as part of their offerings. Hence, we started to engage with some of them and developed customized visual scheduling control add-ins that they can integrate into their solutions and extensions. This enhancement of ISV solutions is what we call a control add-in extension.
So far, we have been building these control add-in extensions always in customized fashion so that they are are tailored (from us!) towards the business logic of the ISV's solution and come with a bespoke API tying into the ISV's product. As an example, you can read what we did for the Austrian ISV nector.
In addition to this, here is a detailed website on which we outline the entire idea of developing a Gantt chart scheduler for Microsoft Dynamics NAV and Dynamics 365 Business Central as part of an ISV solution.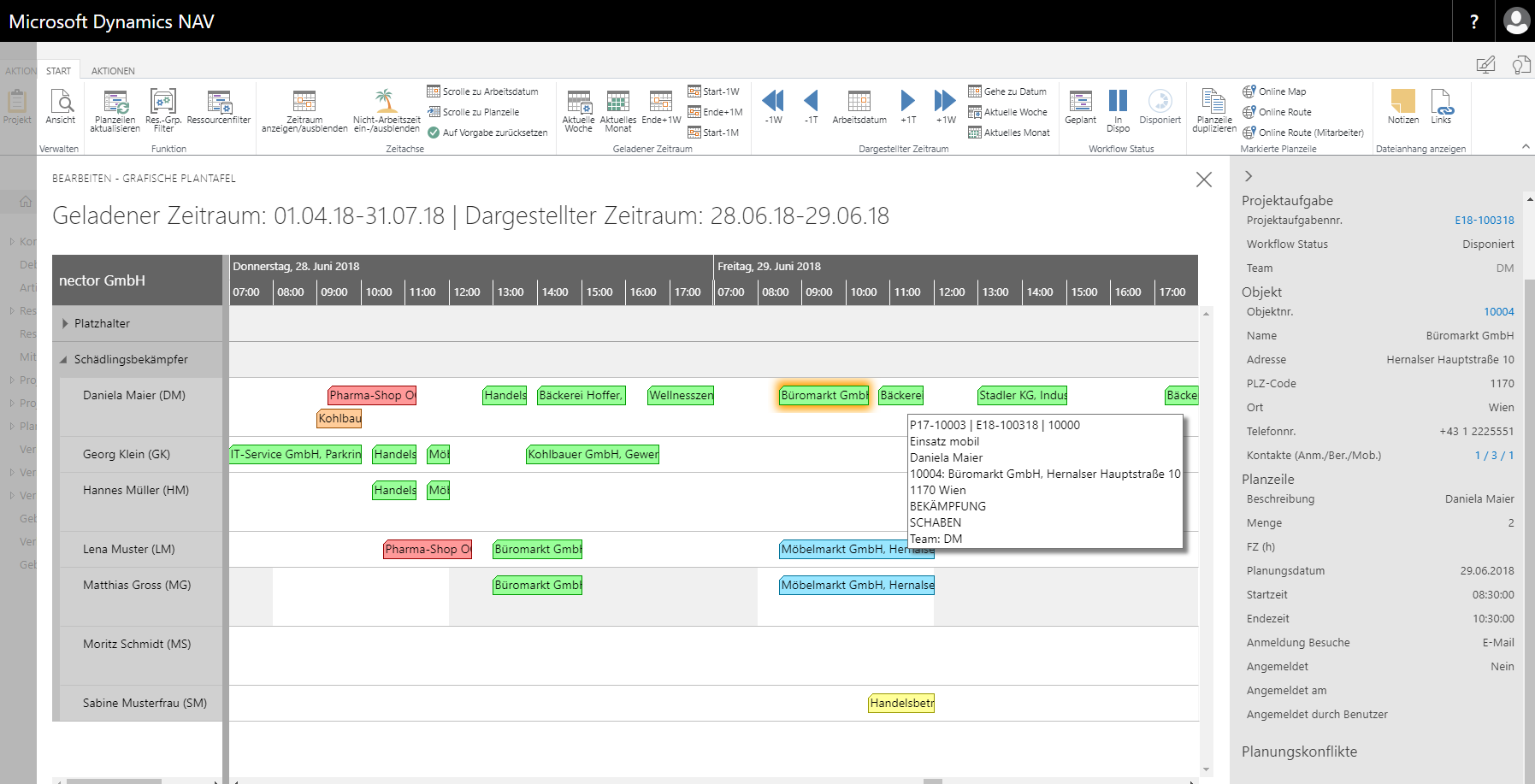 3. For entry-level manufacturing clients: easy time and resource scheduling
Last but not least: Dynamics 365 Business Centrals Essentials comes at an attractive price point for many small customers. Some of them might be small manufacturers for whom the standard D365 BC manufacturing functionality (as part of Premium) would be a bit too complex. We offer them an add-on app that integrates D365 BC Essentials with our cloud-based just plan it software. just plan it is an easy time and resource scheduling software for small make-to-order manufactures and now seamless integrates with Dynamics 365 Business Central.