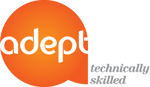 8 Eaton Court
Colmworth Business Park
St. Neots
Cambridgeshire, PE19 8ER
UK
www.adeptsoftware.co.uk
Adept Software is a Microsoft Dynamics consultancy spezializing in the manufacturing and distribution industries. With decades of experience they are East Anglia's NAV partner of choice. Their industry accreditations, including a Microsoft Gold Partner distinction, their long list of clients and unparalleled service prove they deliver each and every time.
---
Azzure IT
10 Europa View
Sheffield Business Park
Sheffield
S9 1XH
UK
www.azzure-it.com
Azzure IT is the leading Microsoft Dynamics provider in the UK – a Microsoft 'Gold Partner', a Deloitte Fast50 UK (Fastest Growing Tech Company, 2016), a Microsoft 'President's Club' Member and ISO9001:2015 accredited. Azzure IT has over 20 years' experience helping businesses improve productivity, with ERP and CRM solutions, across a range of sectors (manufacturing, distribution, professional services).
---

Castle Computer Services
Stewart House
Pochard Way
Strathclyde Business Park
Bellshill ML4 3HB
UK
www.castle-cs.com
As a consequence of Castle Computer Services' expertise in software development and in-depth understanding of the powerful functionality delivered by Microsoft Dynamics, we have successfully built upon the Microsoft Dynamics NAV platform to provide powerful systems tailored for a range of Wholesale & Distribution sectors, Furniture Retail, Construction, Service Management and Equipment Hire industries. All Castle Dynamics solutions can be delivered on-premise or via the Castle Cloud to provide further business continuity and security benefits alongside scalability and flexibility as the system is only used as and when it is required.
---

10 North Silver Street
Aberdeen
AB10 1RL
UK
www.evolveiMS.com
With over 10 years of NAV implementation and customization experience and specializing in Microsoft and 3rd party systems support, Evolve iMS change the way organizations do business. Using cloud technologies and integrated systems, they provide client-specific solutions to reduce IT infrastructure costs, streamline work processes and increase productivity.
---

Metaphorix Limited
Temple Way, Coleshill
West Midlands B46 1HH
UK
www.metaphorix.co.uk
Metaphorix is one of the premier partners for Microsoft Dynamics NAV in the UK and a consistent top performer in terms of new customer installs and customer service. We provide extensive Microsoft product support and industry-specific solutions to our growing customer base in our target vertical markets.
---

Roxxap
2a Polton Street
Bonnyrigg
Midlothian EH19 3HA
UK
www.roxxap.com
Midlothian-based Roxxap is a leading ERP systems specialist, helping businesses throughout Scotland to improve productivity. Roxxap's services focus on tailoring a suite of Microsoft Dynamics products, to individual business requirements. The result is reduced IT costs and improved use of technology. The secret of Roxxap's success is that they combine in-depth IT expertise and high-quality service, with value for money.
---


Sysco Software Solutions
2 Cromac Place
The Gasworks
Belfast, BT7 2JB
UK
www.sysco-software.com
With over 30 years' experience Sysco Software provides world class software solutions, built on Microsoft Dynamics, in Enterprise Resource Planning (ERP), Financial Management and Customer Relationship Management (CRM) to businesses across the distribution, manufacturing, service and public sectors. We have over 300 client installations and can deploy your solution on premise or in the Microsoft Cloud (Azure).
---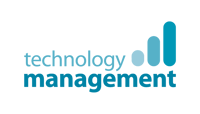 Technology Management
The Old Rectory
57 Waterloo Road
Wolverhampton WV1 4QH
UK
www.tecman.co.uk
Technology Management helps manufacturing and distribution companies 'do more with less' using Microsoft Dynamics NAV, CRM and Microsoft SharePoint as well EDI, web trading, sales, customer service, shop floor data collection and the supporting infrastructure.They are a Microsoft Gold Certified Partner for both ERP and CRM and can deliver Microsoft Dynamics solutions on the customers' own IT infrastructure, hosted in their UK data centre or in the Microsoft Cloud. Based in the Midlands, we support clients across the UK & worldwide.
---


Turnkey Business Software Limited
Thornton Lodge
East Kilbride Road
Glasgow
G76 9HW
UK
www.turnkey-bs.com
Established in Scotland in 1980, Turnkey has been delivering software solutions for 37 years. Appointed as a Navision Solution Centre in 1996, and as a Microsoft Certified GOLD Partner in 2007, we have successfully implemented over 150 Dynamics NAV solutions with over 2,000 users in the UK and across Europe. We have the largest team of dedicated NAV specialists in Scotland with particular focus on the food & drink, manufacturing, fabrication and jobs industry.