Overview With Many Visualization Options
The Gantt application reflects the complex planning at Dickies by lots of interlocking functions. Have a look at some examples: Orders that are not yet planned are taken from an "order stock" and are assigned to the machines by drag &drop. Red coloring in the Gantt area of the Gantt chart indicates the machines not matching the requirements of the order, or vice versa, the machines that, due to their technical equipment, go best with the order.
The red marking in the table area indicates a machine being out of order. Machines highlighted in green are ready for use; the ones highlighted in grey are offline.
The orders being defined as critical because of their delivery date are indicated in the table area by a red hatch. Hatching in one direction indicates a delivery tolerance of three days, hatching in both directions a tolerance of one day until delivery. The planer recognizes immediately which orders have priority.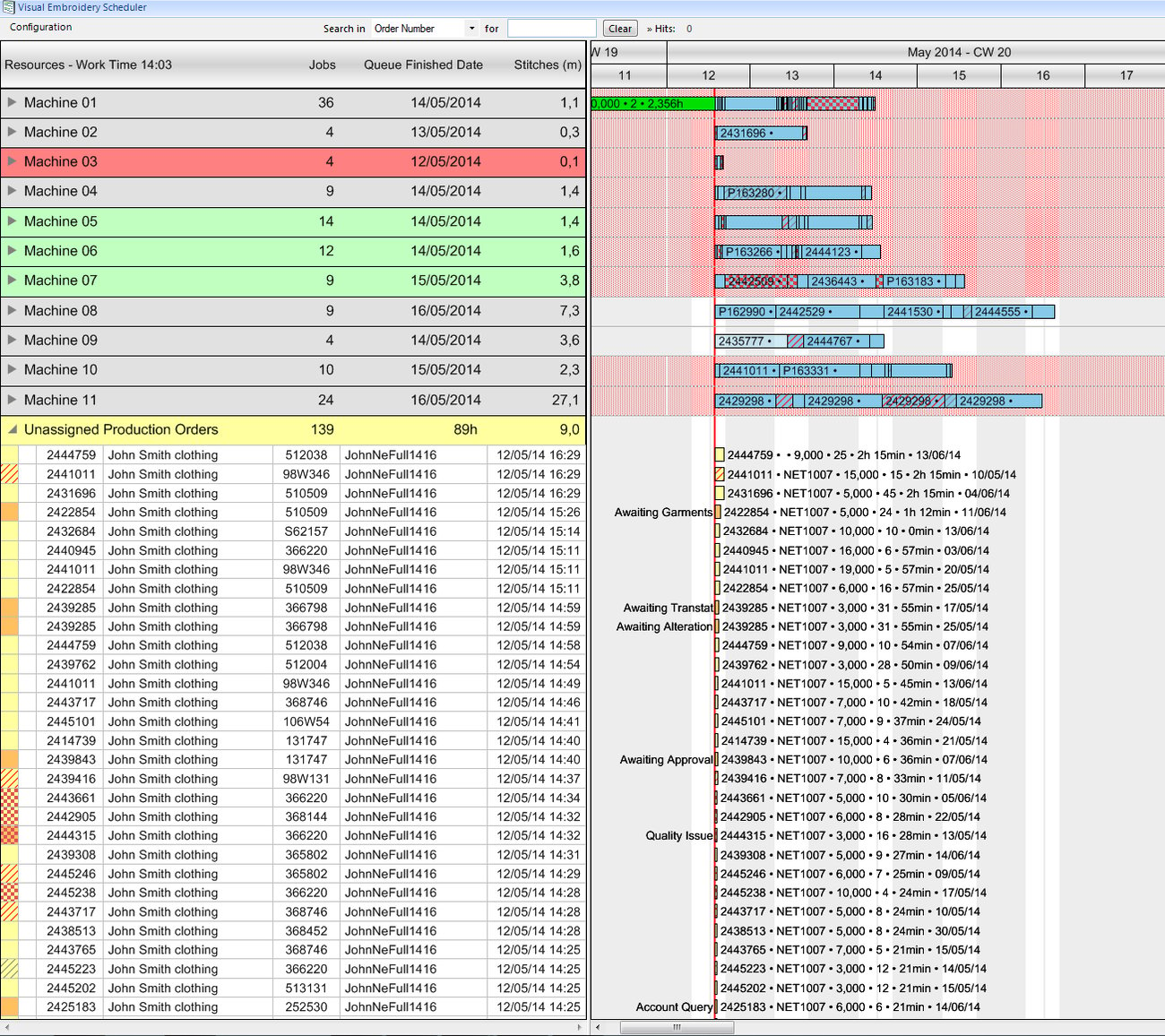 The orders of the respective machine are shown on expanding the machine in the table, the hook showing whether the material needed for the order is already available at the machine. A green bar indicates which order is currently being worked off.

An extra dialog allows to add or delete machines or modify other configuration details like number of stitches. These details have immediate effect on the scheduling of the Gantt application.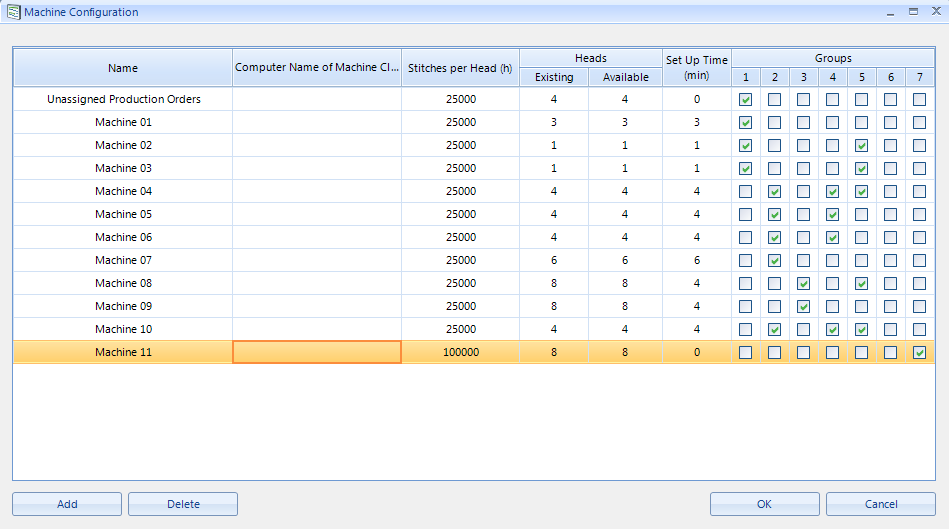 Orders that are not assigned can be postponed manually. Clicking an order opens a dialog to assign a reason for the postponement. If, for instance, the textiles are of bad quality ore the textiles provided for the order don't match the order details, all parties involved in the order receive relevant feedback about the reasons for not working it off.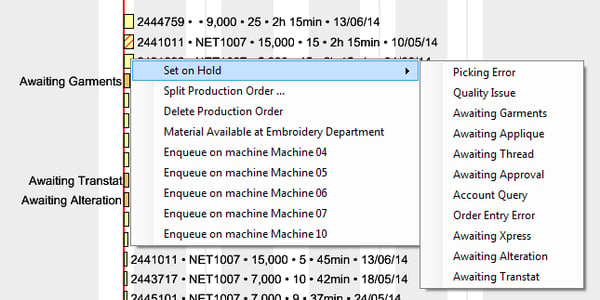 A Thorough Preparation of the Project Pays Off
As the Gantt application had to map many particular features of Dickies' production process, intensive upfront discussions about the requirements certainly paid off. The realization by means of VARCHART XGantt was then carried out quite quickly.
"Roundabout 30% of the project time was needed for developing the Gantt application as our powerful Gantt component saves a lot of programming work. Much time went into the preparation, i.e. in the definition of the visual application precisely meeting all requirements but also in the implementation at the customer's, and to be more precise, in tuning the linking of the data to the existing system. But it did pay: Dickies got exactly the Gantt application they needed for their specific planning process. And we got one more satisfied customer"
Markus Hammers, responsible for the Dickies project at NETRONIC.
Judy Clay sums up her experience as follows:
"I can only agree with Markus. NETRONIC's visualization competence in terms of production planning data is unmatched and they have got the right tools for developing powerful planning applications. Today, we could not produce without the Visual Embroidering Scheduler any longer."