More efficient planning and better use of capacities
Summary
For a lot of customers, working with standard Microsoft Dynamics NAV or Dynamics 365 Business Central might not be enough to solve their requirements. This was the case for our customer Inarca SpA, who have been using Microsoft Dynamics NAV for several years. They need to manage plenty of resources and hundreds of projects at any given time using the standard Dynamics NAV jobs and resource planning modules. NAV's typical way of handling and presenting data mainly in tables and dialogs made scheduling a big challenge for the company. In 2020 they decided to start using the Visual Jobs Scheduler to help solve their scheduling challenges. This turned out to be a game changer.
The company
Ever since 1964 Inarca SpA – a company based in Vigodarzere in the province of Padua in Italy, has been designing and developing terminals, connectors, connection technologies and machines for electric connections. In layman's term these are the terminals and connectors found inside washing machines, cars, etc. They currently employ around 130 employees, boast 200+ patents and manufacture more than 7000 different products. Their products are sold worldwide to some of the largest manufacturing multinational companies.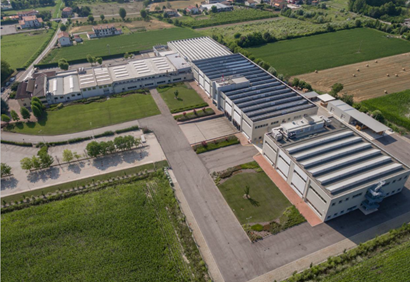 In terms of the project side of the business, Inarca SpA manages many projects during one working year. Projects typically include the manufacturing of any of the following types of products: custom or standard made products or machines, as well as the introduction of new products to the market. The company focuses both on quality and on innovation, with an ambitious target of 0 defects and reinvesting 10% of their turnover into new products and technologies.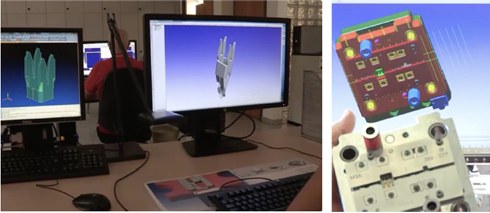 Main challenges
Inarca SpA reached out to us in early 2020 because the standard jobs module of Microsoft Dynamics NAV was limiting their capability to manage, control and overlook all of their projects. In general, they found it difficult working with 7 different departments in terms of resourcing for around 100 big projects per year. This meant that a total of 2500 job tasks needed to be managed.
For Inarca it is very crucial to take into consideration their resource's capacity and scheduled machine maintenance. Both are important factors that determine a smooth and timely execution of their projects. However, while working with standard Dynamics NAV, they lacked transparency especially due to the high number of resources being distributed across multiple departments.
Before using the VJS
Cristian Coianiz, Project Manager at Inarca SpA, describes the situation before using the Visual Jobs Scheduler as follows: "In terms of planning, in the past we were simply checking delivery dates and looking out for priority projects without any visualization whatsoever. This created issues in terms of knowing how busy certain departments and resources were. Everything was based on our gut feel, which at the end of the day was simply a broad estimate. Since everything was subjective, I was convinced that his was a weakness in terms of our planning".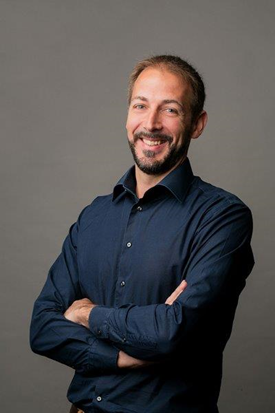 Resulting planning and scheduling requirements
Inarca analyzed the status quo and created a list of requirements for a new project and resource scheduling tool:
Visual planning board with drag & drop functionality
Dashboard where all their projects and resources are visible
Create dependencies between job tasks and job planning lines
Ability to filter through resources and projects
Compatibility with the customizations that have already been made
Full and direct integration into Dynamics NAV and no data management outside of Dynamics NAV
Benefits of working with the VJS
Based on the list of requirements, Inarca searched for an appropriate solution and found the Visual Jobs Scheduler. In addition to this, they not just bought the product, but also the so called "Quick Start Package". This is a fixed-price implementation and consulting offer from NETRONIC which makes sure that customers gain the biggest value of their respective visual scheduler.
Now that Inarca has been working with the VJS for almost one year, Christian summarizes its benefits for his company:
Benefits of working with NETRONIC
Right now, we continue to work closely and support Inarca with the VJS. When asked about our working relationship, Cristian mentioned, "We continue to use the product and adapt it little by little to our daily needs. It is also a big plus that the cooperation regarding any issues with the VJS has been dealt with quickly by the NETRONIC team. They are always very responsive and have a wealth of experience and best practices when it comes to visual project and resource planning with Dynamics NAV.