Planning today
The planning board shows all orders of a planning period arranged one below the other at the according due date.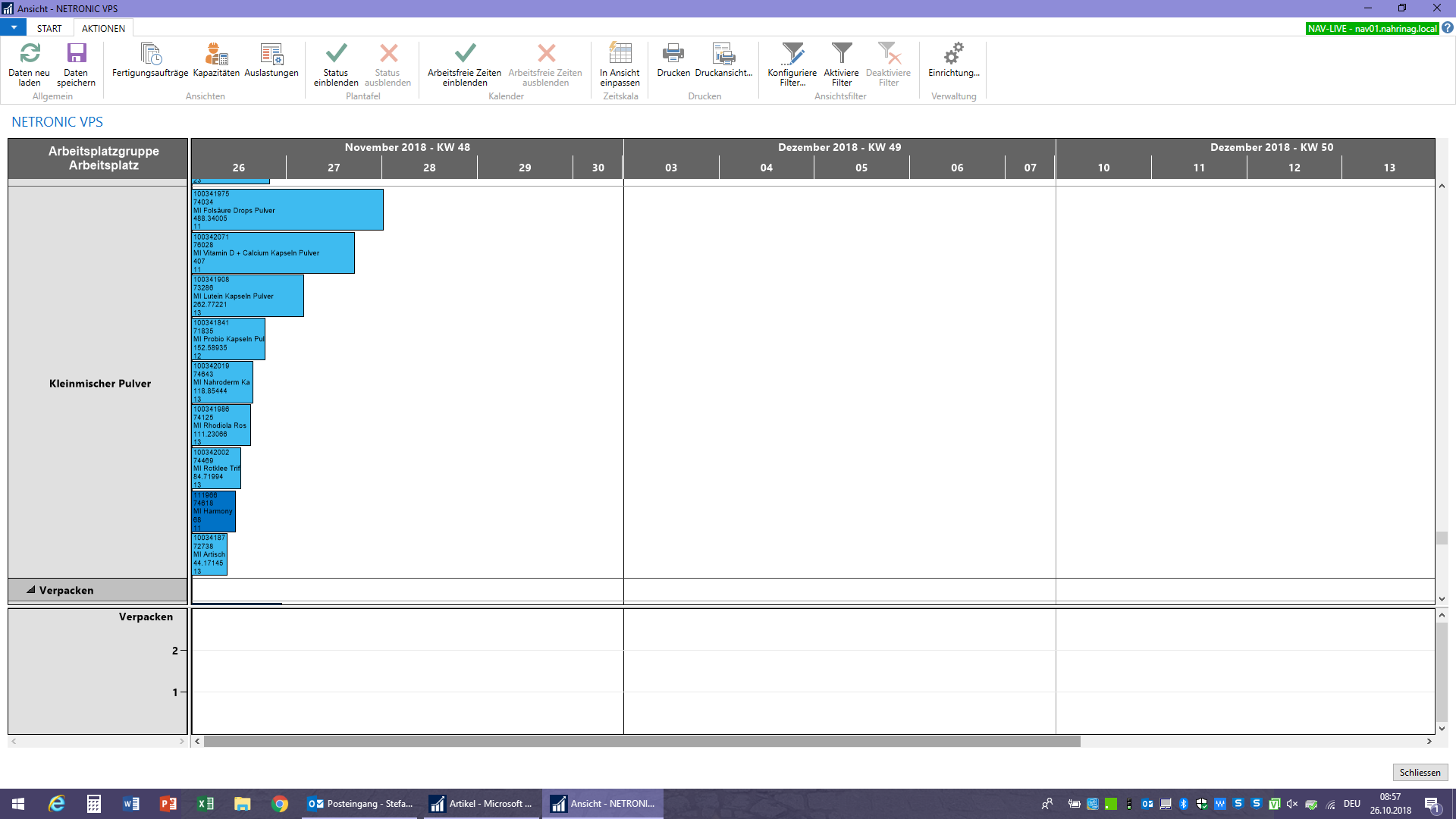 The planner drags the orders to the time line. As the labelling clearly indicates the level of sweetness/saltiness and fainess/darkness of a product, the temporal assignment in the sequence is very easy and safe.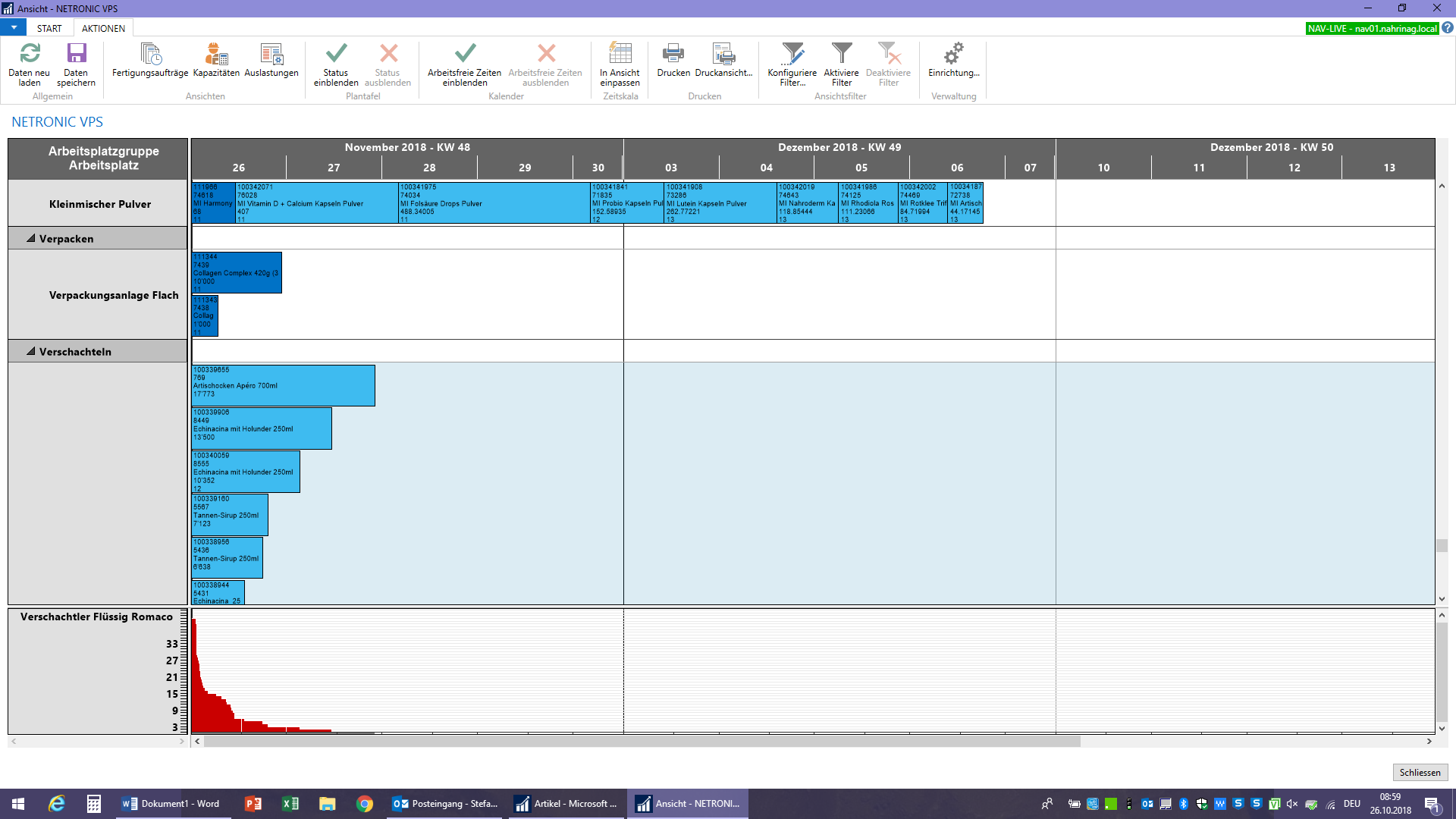 The bar colors indicate the production order's status: Light blue = planned, dark blue = firmly planned, and orange = released:

The yellow marked numbers at the bottom of the bar are the numeric code for the production order. The numbers 11 to 15 indicate the sweet products from fair to dark, the numbers 21 to 25 indicate the salty products from fair to dark.
Positive side effects
Using a graphical planning board and the labelling of orders lead to a reduced number of intermediate cleanings and at the same time to improved machine utilization. This effect was expected but it was not the only improvement coming along with the introduction of the planning board:
"The planning suddenly became independent of our production manager, because the overview now allows actually everyone to plan the orders. In addition, the planning process has become significantly quicker. Today, the orders are being planned by an employée within a few hours so that our production manager has more time to look after our production plant."

Martin Voegeli, Project Manager ICT
Lukas Bachmann from Alpha Solutions complements:
"NETRONIC's Visual Production Scheduler is an easy-to-implement and easy-to-use visual planning board for Microsoft Dynamics NAV. This simplicity and the concentration on visual planning that is transparent for the user adds a tremendous plus to this tool."