Visualization exposes risk factors
The planning table not only brought about the desired transparency for the departments. Henrik realized that
"the production was much more complex than believed. When making routings for all products we discovered, that this knowledge was on a few employees, which is a risk factor for our company."
Consequent data maintenance becomes a challenge
Only if each staff member keeps updating the current data in NAV reliably, the desired transparency between the departments can really be gained and the VPS will reflect the current production status. This re-thinking process was way more difficult than Henrik had expected:
"It has been quite a big job to make everybody make sure that the production plan is updated in NAV. It has taken almost half a year to training employees internally and to let them understand, that they MUST update every day."
But the effort has been worthwhile. Now coordination between the departments runs smoothly and Henrik stated happily:
"Our KPI for on-time delivery to customers has increased dramatically."
Visual Production Scheduler used in production planning
pk Chemicals A/S does not only use the VPS for interaction between the departments Production, QC, QA and Sale, but also for production planning. Two criteria make the planning challenging: the production line comprises several machines, all depending on each other. Before a new production can start, all machines have to be cleaned.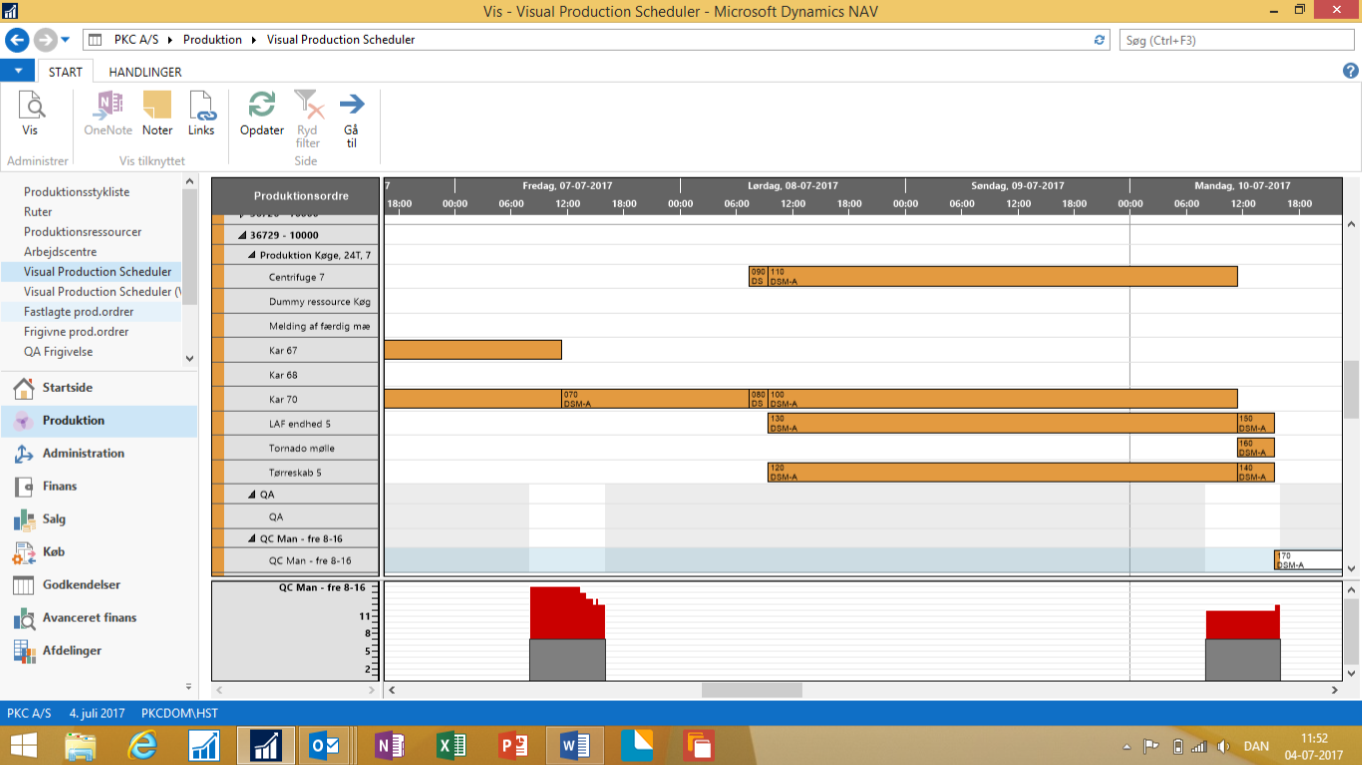 "We use routings in NAV to handle this, but the VPS for the visual overview", says Henrik.
Here the main function of the VPS is to avoid double booking the machines.