Planning today
As Charles Kebaso (Engineering Manager) from D&S happily states:
"VPS has enabled us execute our orders with military precision. All the production orders are planned and proactively monitored to ensure the delivery dates are met as promised."
The production order view gives full overview to planned and released orders.

The capacity view shows the planner all resources and their allocations.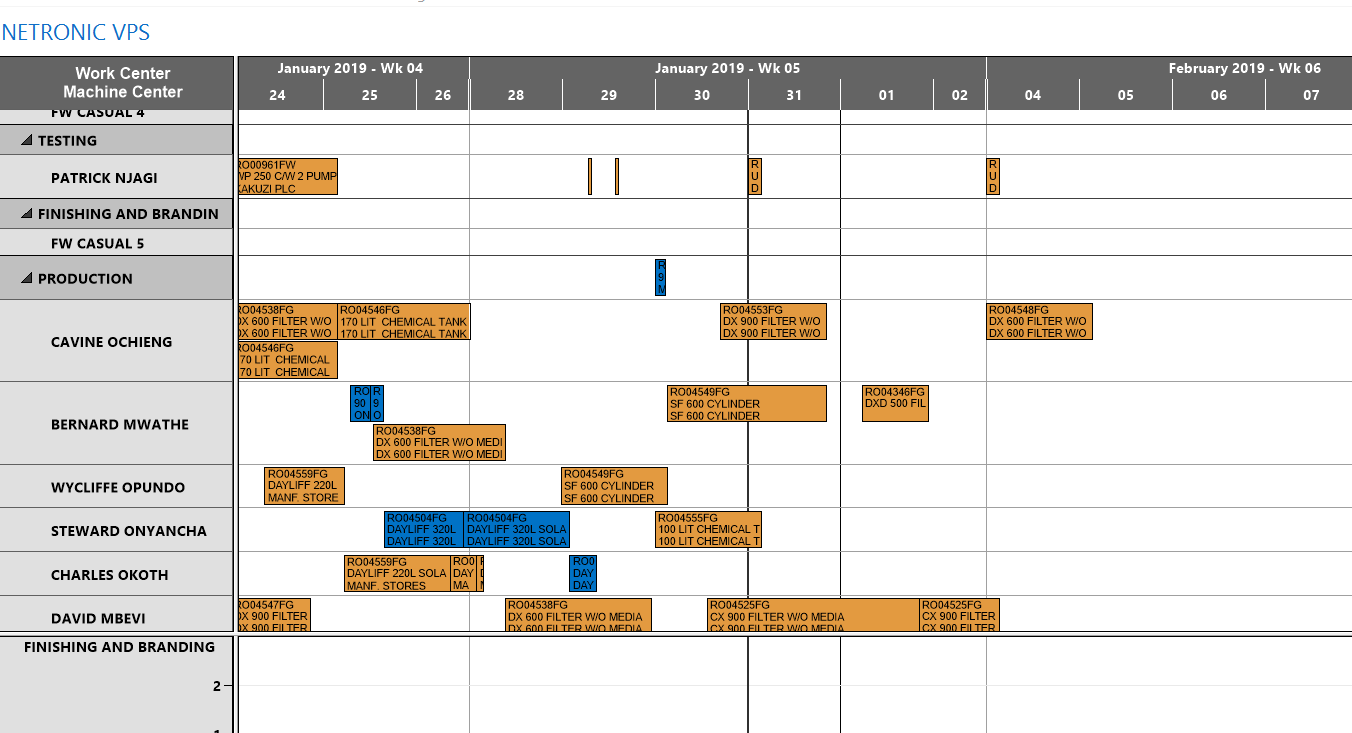 Load balancing among technicians became easy by using the load view.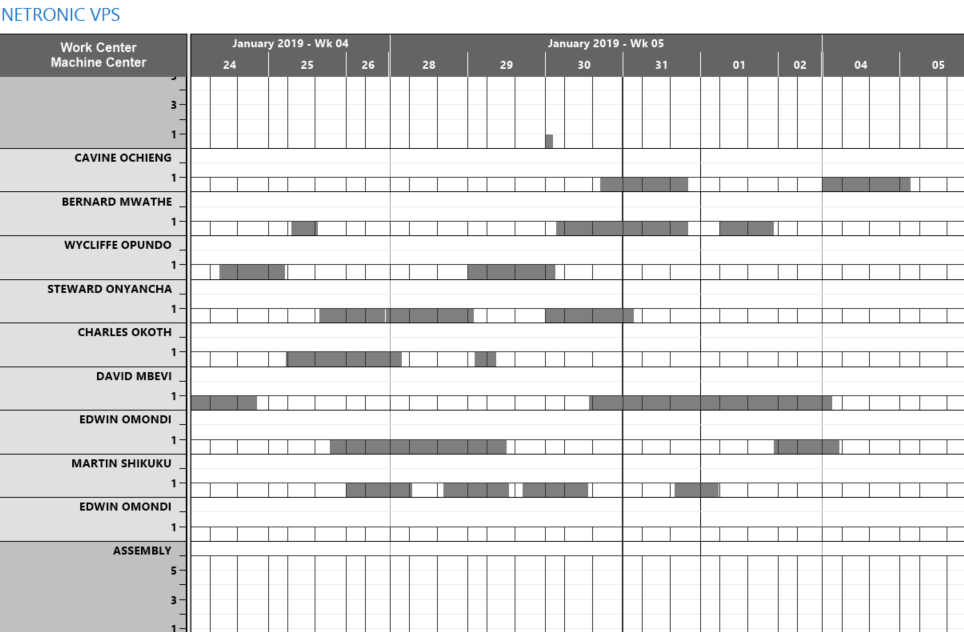 "The integration of the Visual Production Scheduler was very easy. Today multiple planners use the tool across various engineering departments. We also work with the JavaScript edition of the VPS, so our various locations in Eastern and Central Africa are able to view the production schedule via browser."
Joab Mak'Ongul (CIO, D&S)
Inaccurate data came to light
The visualization of the planning process also exposed inaccurate routing run times, which are now rectified.
Additionally, the visualization triggered improvements in reporting and generation of system notifications when production orders are both scheduled and re-scheduled.