The Graphical Dispatch Board developed with VSADT
The Graphical Dispatch Board in DYSEL is a visual representation of the service schedule by service technicians. It facilitates service planning as the dispatchers can easily and efficiently assign work orders to technicians and optimize the service schedule.
There are four parts of the Dispatch Board:
Timeline on the top
Resources (service technicians) on the left side
Assigned work orders in a resource Gantt chart
And unassigned work orders on the right side.
The dispatcher then can assign the work order to a technician on a specific day and time by simple drag & drop.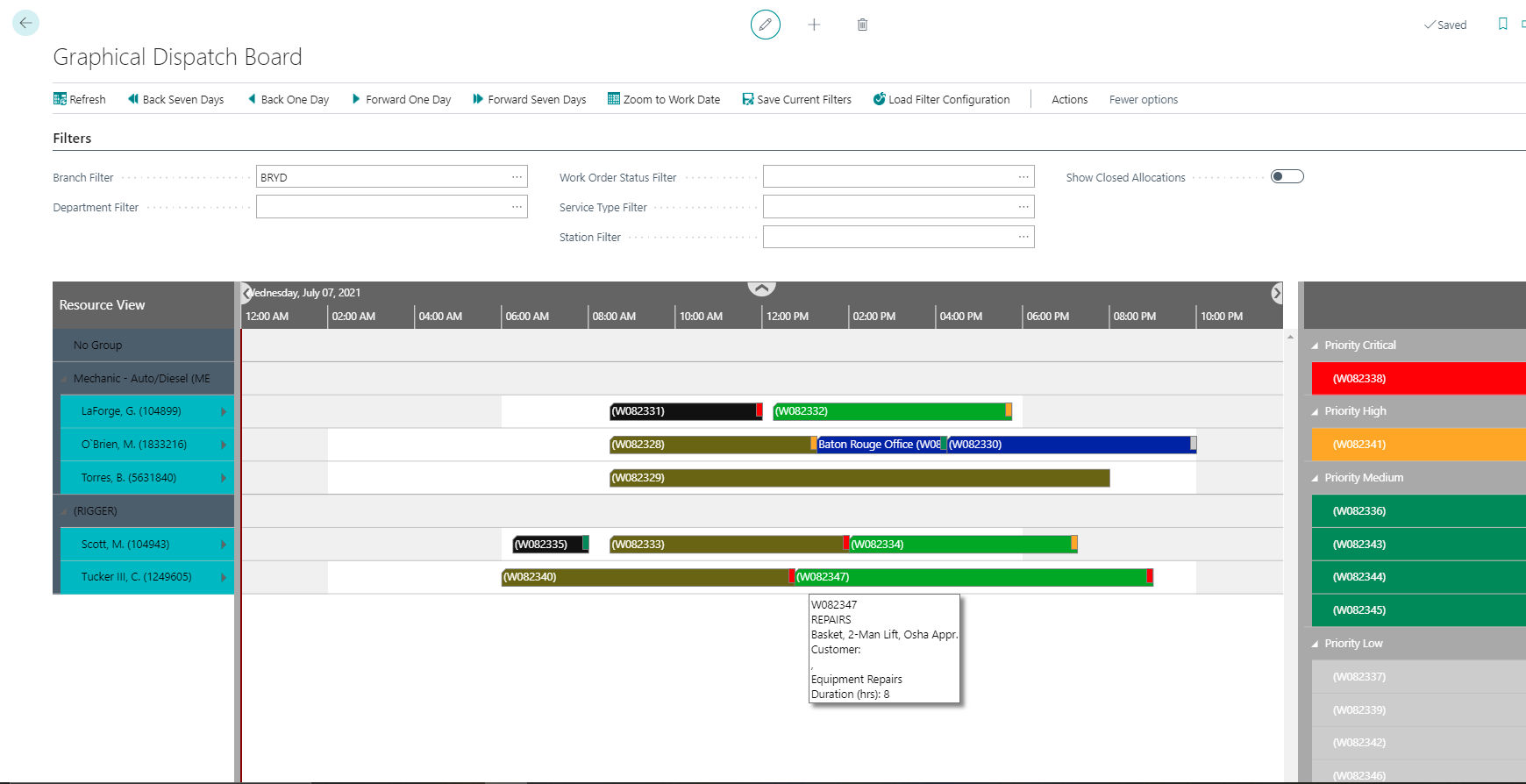 This visualization of the service planning is very helpful for users in understanding what their planning looks like and how it can be optimized. It provides them a complete overview of the planning on one screen, with up-to-date information and in connection with the mobile field service application.
Philip van Kemenade, Marketing Manager from Dysel:
"The Graphical Dispatch Board offers great benefits to Dysel's customers in the equipment management industry. Their service department becomes better organized, enabling them to provide better and faster service to their customers".